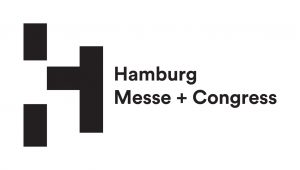 Network for the world
Hamburg Messe und Congress GmbH (HMC) is a full-service provider of event services committed to flawless planning and execution of national and international industry expositions and conventions. The portfolio of events offered by Hamburg Messe und Congress GmbH covers all industry sectors, with a focus on the business clusters that are well-established in the metropolis on the Elbe river.
Hamburg's fair site comprises roughly 950,000 sq. ft. of exhibition space in eleven halls as well as 100,000 sq. ft. of open-air space. The Hamburg expo complex is uniquely situated in a privileged location in the Hamburg downtown area. The famous Port of Hamburg, the inner city shopping district, the legendary Reeperbahn, many hotels, and fascinating neighborhoods are all in the immediate vicinity.